3 days packed full of learning, providing you with the tools and inspiration to raise your game!
This is a chance to connect with like-minded folk, and receive expert coaching so you can head into the winter months with clear goals, strategies, and enthusiasm to accelerate your climbing performance
Climbing – it's a multi-skilled sport which demands good technique, robust psychological skills, and a strong body. We know what it's like to feel like you have reached a plateau, are struggling through a grade barrier, don't know how to progress, or are losing confidence. We also know how amazing it feels to receive some focussed coaching and be part of a motivated and encouraging group of other climbers. We've been there, we know, and that's why we've put together this intensive retreat, packed with learning, climbing and supportive coaching.
Over three days we'll look at developing movement patterns, mastering route reading and refining tactics and skills for when the going gets tougher and/or steeper!  You'll leave with a better understanding of your strengths and weaknesses, a clear idea of how to progress, and lots of motivation!
Yoga – it's the super-power that all climbers need! Yoga offers physical challenges that create strength and flexibility whilst providing headspace to develop the perfect mindset for climbing. This retreat offers intelligently sequenced yoga carefully aligned with each climbing session so you leave with a stronger practice and a deeper appreciation of how yoga can support your climbing.  You'll learn breath techniques to help you stay calm under pressure, "drills" to build strength, and yoga flows to improve balance, flexibility and proprioception.
We'll be basing ourselves at Nab Cottage in the lake District, which offers cosy accommodation and delicious, healthy meals.  There's a hot tub too and a beautiful space for yoga in a converted barn.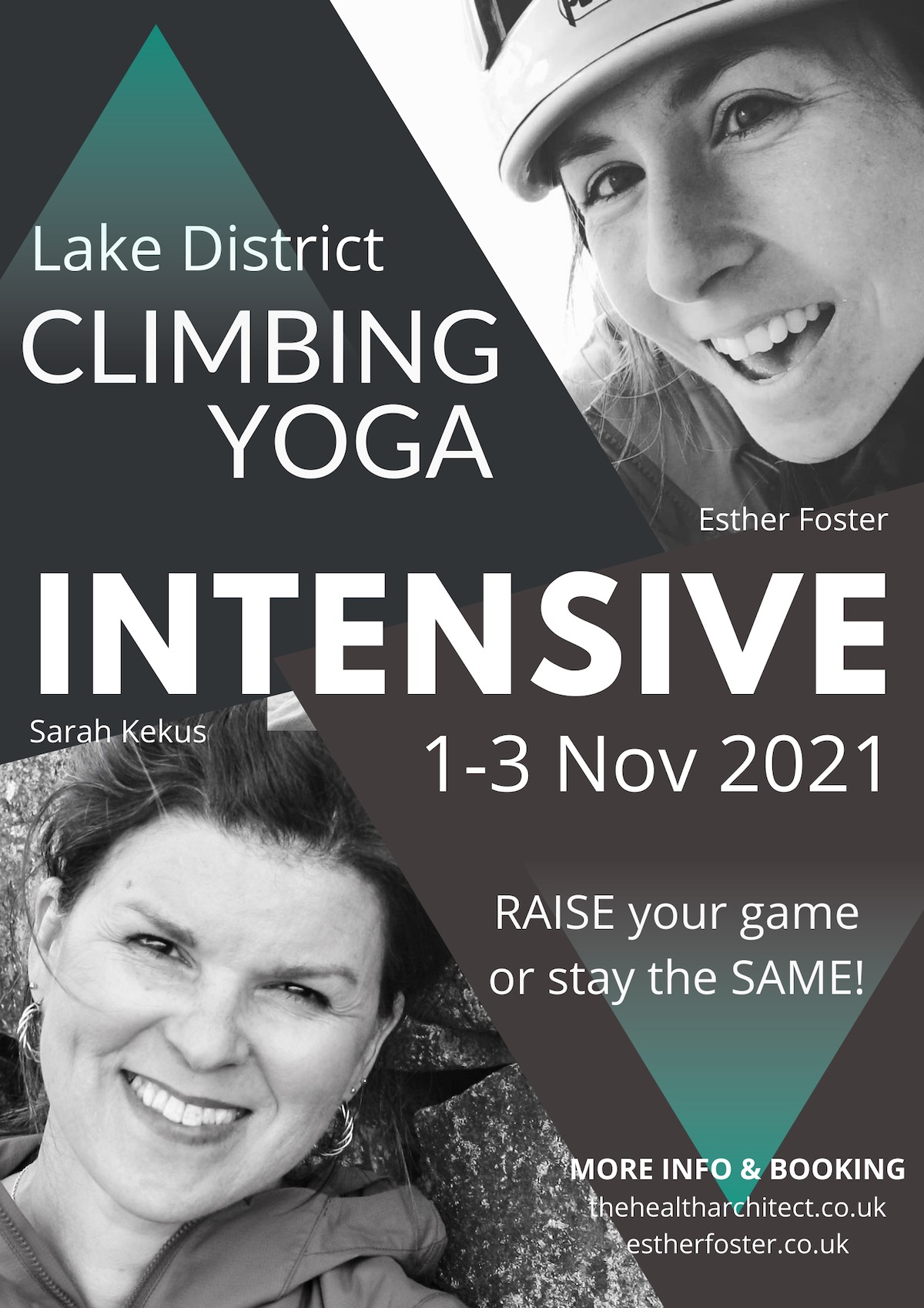 Who is this for?
This intensive is open to climbers of varying abilities and the coaches will be able to tailor the sessions to suit different needs.  The main aim is to help you get more out of your climbing so to ensure that everyone can benefit we ask that you:
Can lead routes of F6a indoors
Are experienced and competent at belaying using a traditional belay device
Have your own personal climbing equipment e.g. shoes, harness
You should be aged 18 or over
Understand that climbing is inherently risky and agree to accept all safety guidance provided by the course directors
Have some previous yoga experience although a regular practice is not essential
Note: maximum group size is 10
When & where?
Monday 1st November – Wednesday 3rd November 2021
Nab Cottage, nr Grasmere, Lake District UK
Investment
£395 Early bird discount until 1st September
£440 Full price
Esther is a highly experienced coach and climber. She is passionate about coaching others in all disciplines of climbing, both indoors and outdoors, and loves seeing people getting more from their climbing as they progress. She has climbed extensively for over 17 years and enjoys sport, bouldering and trad climbing. She is forever curious about the "whys" in climbing, enjoys learning to climb smart as well as strong, and loves how climbing helps to further our understanding of ourselves, others, and the world around us.
Sarah is a climber, wellness coach and nutritional therapist. She has been practising yoga since her teens and it has always gone hand-in-hand with her climbing.  As a Senior Yoga Teacher, she has extensive teaching and coaching experience and has developed her own, specific yoga programme for climbers.  Nurturing body and mind is central to her approach, and she generously shares what she knows – helping others to discard self-limiting beliefs so they can realise their full potential.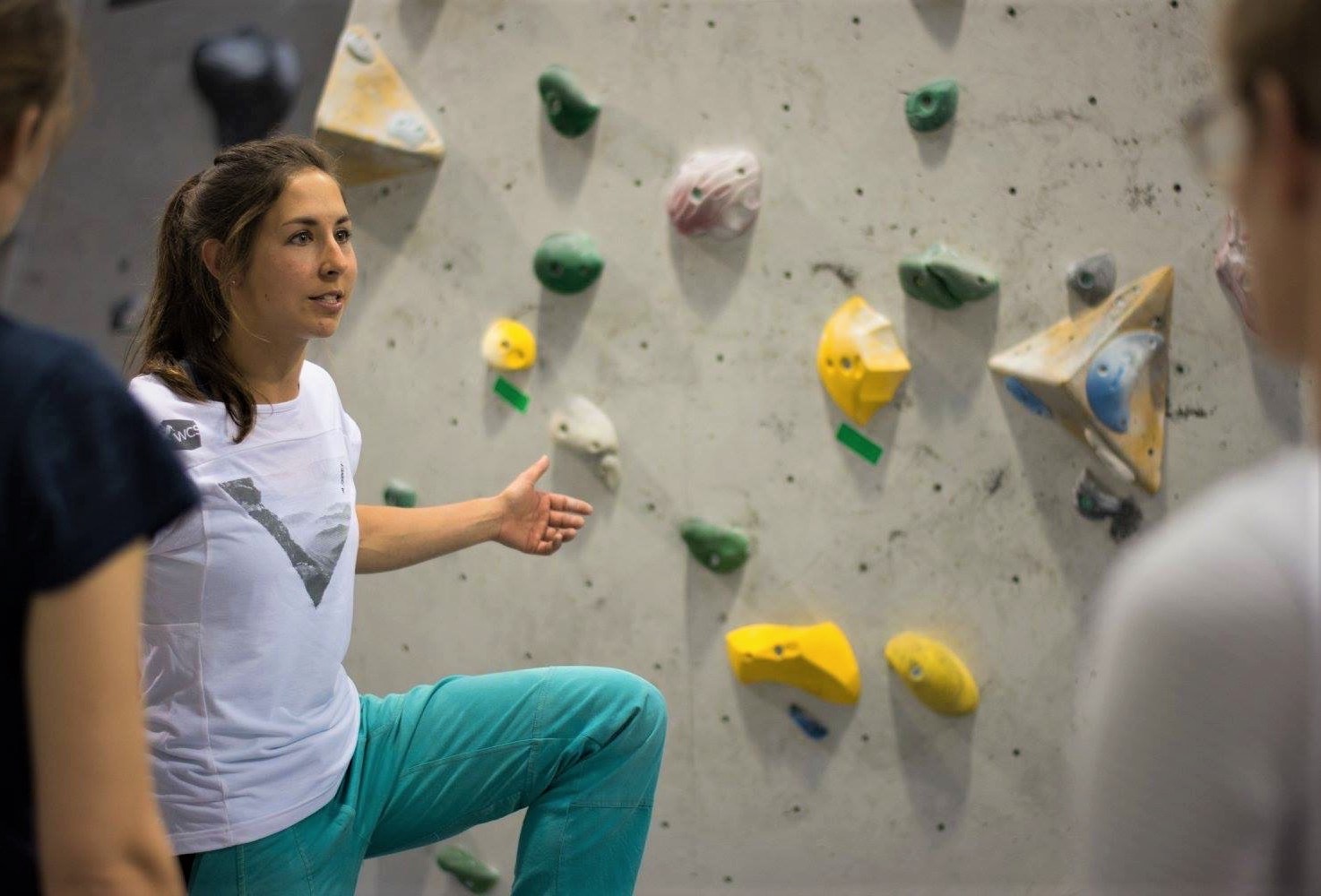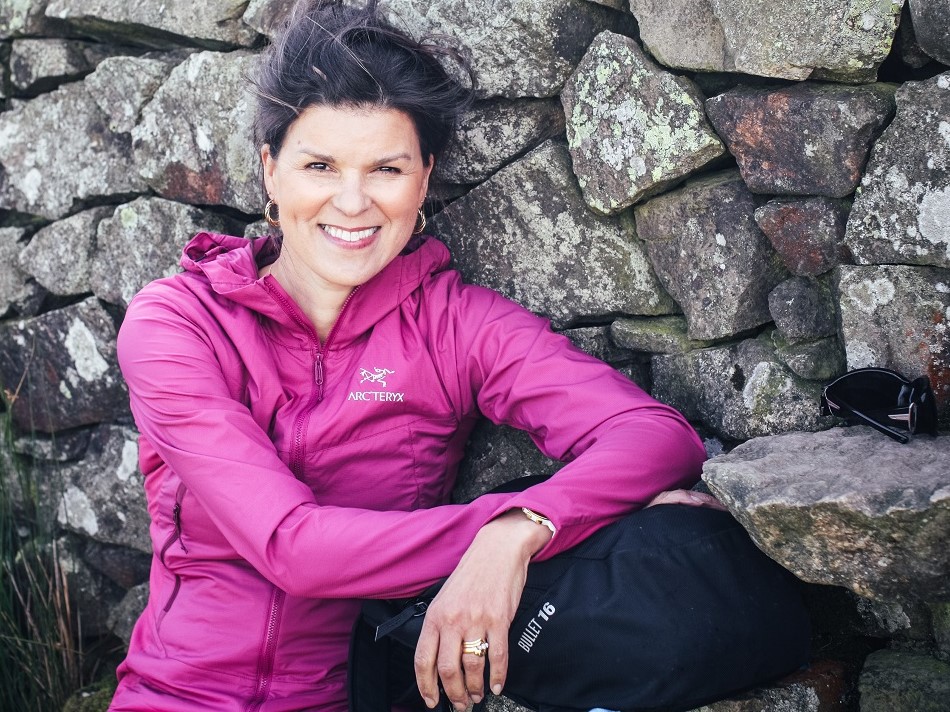 "Being on retreat with Sarah was a fantastic experience and my practice came on leaps and bounds through the week, both physically and mentally.  Sarah takes a very personal approach with each student, from 1:1 chats, to establish aims, to dedicated class preparation, to ensure sessions met the needs and feelings of the group. Morning sessions were challenging, to invigorate and energise both body and mind.  The evening sessions were more mellow flow sequences and there was also time to focus on alignment – the perfect mix.  It feels such a privilege and luxury to devote time purely to your practice and well-being, however the benefits make it totally invaluable.  I'd wholeheartedly recommend one of Sarah's retreats and hope to join her again on one soon".
Secure a place on the Climbing & Yoga Intensive