Nutritional Therapy for Optimum Health by a Qualified Nutritionist
Many people understand that diet and nutrition play a significant role in achieving and maintaining optimum health, but nutritional therapy is more than just healthy eating.
By using nutritional therapy and coaching, I seek to identify imbalances and assess how these may be contributing to your symptoms and health concerns. Instead of a "one size fits all" approach, I assess your needs individually and tailor my support and advice accordingly.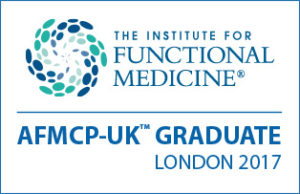 Nutritional therapy works well alongside conventional medicine and I have found, during my years of experience, that the combination can be particularly helpful if you have been suffering with long-term health issues.
Although based in Cockermouth in Cumbria, my services can be offered remotely and I am very happy to discuss this as a possibility further.
Why Choose a Nutritionist?
You may want more ideas on how to eat healthily, or manage dietary restrictions.  Or you may have been trying to lose weight, or have been struggling with a particular health problem for some time…this is where I can help you.
My nutritional therapy can be particularly effective in managing complex conditions such as chronic fatigue, irritable bowel syndrome, infertility and weight gain. By taking a holistic approach to healthcare, I combine evidence-based nutritional science with lifestyle recommendations. An approach that has been shown to effectively support all major systems of the body.
Below are just some of the health concerns that I have helped clients tackle: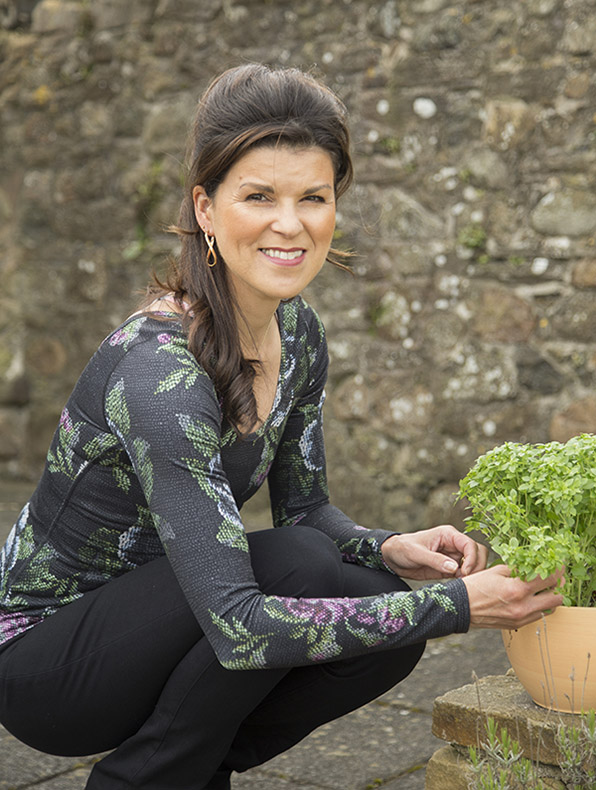 Blood Sugar Imbalances
Diabetes & Insulin Resistance, Weight Gain, Irritability, Exhaustion, Excessive Thirst
 Digestion
Constipation, Diarrhoea, Bloating and Flatulence, Stomach Pain, Heartburn, Nausea.
 Energy, Stress & Mood
Excessive Tiredness, Chronic Fatigue, Anxiety, Poor Concentration, Depression, Insomnia.
 Hormones & Fertility
PMS, PCOS, Menopause Changes, Thyroid & Adrenal Problems, Preconception Support.
 Immunity & Allergies
Asthma, Hay Fever, Food Intolerances, Frequent Infections, Food/Chemical Sensitivities.
 Skin Conditions
Frequent Break-outs, Acne, Eczema, Psoriasis, Rashes, Rosacea, Dandruff, Dry Patches.
The Health Architect recognises that no two clients have the same needs and so offers a range of services and different ways of working. A flexible price-structure enables clients to manage their budget and choose a way of working that will best support their specific requirements.
Listed below are the prices of the most popular services offered:
| | |
| --- | --- |
|   | Cost |
| Initial appointment with short action plan (90 minutes) | £100 |
| Initial appointment (90 minutes) with comprehensive report | £150 |
| Follow-up appointment 1 hour | £75 |
| Initial appointment & hormone screening (inc. interpretation & feedback session) | £350 |
| Requested letters to GPs/reports to other health professionals | £15 |
| Ask Sarah Session – 45 minutes phone or skype call to "pick the brains" of a trained nutritionist. These sessions are great if you have some nutrition or health related questions; perhaps you want some general advice on the pros and cons of going paleo or avoiding gluten. The sessions don't involve taking a case history so this is not a route to becoming a client, but simply offers a chance to discuss a nutrition or health topic you'd like to know more about. | £45 |
| Additional Support – If you feel you need more help before your next appointment then the best way to communicate with me is to schedule in a phone call – I normally allow 20 minutes for these. | £20 |
| | |
| --- | --- |
|   | Cost |
| 21-day Reset or Nutritional Cleanse Programmes | £190 |
| 12-week Hormone Rebalance Programme | £545 |
| 6-week Gut Transformation Programme | £265 |
| Beautiful Bride Programme | £495 |
| 12 week Total Rebalance Programme (yoga & nutrition) | £335 |
View nutrition packages currently on offer
Latest Nutrition Articles from the Wellness Blog
Sarah Kekus
"Crash dieting" , relying on sweet snacks for energy and leaving long gaps between meals or "back-end loading" calories in the evening are some common causes of disruption to blood sugar levels. Starve/binge cycles or
Sarah Kekus
When the world took to panic-buying toilet-roll I was making sure I had a few extra cans of chick-peas.  They are an "essential" in my opinion and life without them would be much less delicious. 
Sarah Kekus
Valentine's day does tend to polarise – either you cynically sneer at commercialised romance or you've got the pink champagne on ice! Oh wait, perhaps there's another Valentine's type – outwardly proclaiming romance is dead
View the latest recipes in my Wellness Blog
Consultations
Consultations are normally face-to-face, although Skype or "Face Time" consultations can be arranged.  Consultations normally last between 60 -75 minutes to allow time to discuss your experiences and treatment aims.  A first consultation will also include a review of:
Your health history
Past and current symptoms
Your diet and lifestyle
Your nutritional status
You will then receive a tailored programme aimed at bringing your body back into balance. You will be given lifestyle and diet recommendations to correct nutrient deficiencies and imbalances, reduce the build-up of toxins and improve your digestive health. Food supplements may also be recommended along with specific functional tests*.
Follow-up consultations are used to assess progress and make adjustments to your programme. Between consultations you will receive ongoing support to help keep you on track.
*Nutritional therapy seeks to uncover specific biochemical imbalances or deficiencies that may be the under-lying cause of your health concerns. Functional testing is sometimes recommended particularly where digestive disturbances or hormone imbalances are suspected.
Collaborative and Integrative Care
When it comes to managing your health you should be able to make the choices that you feel are right for you. At The Health Architect we believe in working collaboratively with other healthcare professionals.  If you have a diagnosed medical condition but would like to optimise your overall health by following a tailored nutritional therapy programme, we suggest that you discuss this with your GP as we believe that it is vitally important that everyone involved in your healthcare is aware of the choices you are making.  Conversely, sometimes a nutritional therapy consultation can draw attention to potentially serious underlying health problems requiring medical intervention; under these circumstances we would seek your permission to liaise with your GP.
Please Note: Nutritional therapy should not be seen as a substitute for seeking medical advice. If you have a specific health concern and are unsure whether nutritional therapy can benefit you, call or email Sarah and she will let you know if she can help.
View our upcoming wellness retreats