Throughout the year I teach a rolling programme of yoga classes.  I also offer workshops and other special events, for  inquisitive students keen to delve a little deeper and broaden both self-knowledge and their understanding of yoga.  Most classes and events are held at Eaglesfield Village Hall (CA13 0RN), just 2 miles from Cockermouth.  However, due to Covid-19 lockdown, much of my schedule is now interactive live-stream classes. Please scroll further down for booking details.
Covid-19 Mitigation Conditions for Attending Studio Yoga Classes
For those wishing to book on the limited in-person studio classes, please view and familiarise yourself with the Special conditions for in person classes document before booking.
Sarah Kekus – Yoga Teacher
Sarah has practised yoga since she was teenager. But, it was not until she started practising Ashtanga, that she really fell in love with the peace and headspace that can come from a powerful practise linking breath with continuous flowing movement.
Initially qualifying as an Ashtanga yoga teacher, she then undertook a specific "Yoga for Dancers" training and then went on to gain a "Yoga for Sport" qualification, after training with Sarah Ramsden, who coaches yoga to Manchester United and Manchester City football players.  She has also completed an intensive Ashtanga Yoga Teacher Training with David Swenson and, most recently, she's completed a 300 Hour Advanced Teacher Training led by Simon Park,
Sarah also regularly attends workshops and retreats led by some of the world's most inspirational yoga teachers including Matthew Sweeney, Kino Macgregor, Alessandra Pecorella, Dany Sa, Laruga Glaser, Claire Missingham, Noelle Connolly and Julee Yew-Crijns to ensure she can bring the best of global yoga to Cumbria.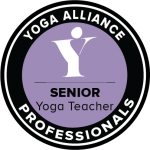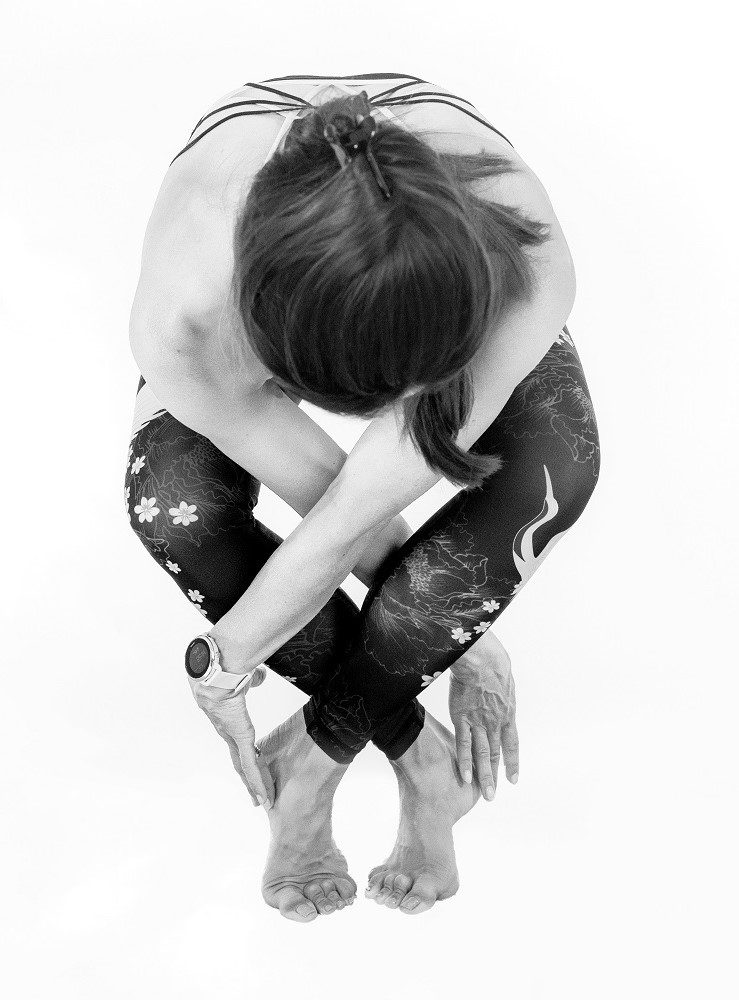 Yoga membership offers
For regulars there are two offers available to obtain discounted access to yoga classes.  The annual membership is billed monthly (and includes access to the 'Members only' online content), or a block of 10 yoga classes can be pre-purchased at a discounted rate. To take advantage of either of these offers, please select your choice below, then once you have made your payment you will be sent instructions on how to book your classes without incurring further fees.
The online membership is already included in the annual membership, however this can also be purchased by anyone else who would like to access my additional yoga videos and other member only resources.
If you purchase any of the three membership options below, please create an account (if you don't already have one with this website) when you're at the checkout so you can manage your membership and access the online content.
Alternatively, one-off individual yoga classes can be booked online by clicking on the class you want to attend from the timetables further down this page at the prices displayed.
Covid-19 Mitigation Conditions for Attending Studio Yoga Classes
Please view and familiarise yourself with the Special conditions for in person classes document before booking on any in-person studio yoga sessions.
Class Descriptions
Sarah offers a variety of yoga classes to suit all different abilities and aspirations.  Below you'll find class descriptions of each class on the timetable to help you choose a class that is perfect for you:
Liquid Flow
This class will have you on your toes and dancing with your breath as you move through beautiful, fluid sequences set to ever-changing uplifting playlists.  Creatively choreographed and embracing the freedom of movement, these classes flow seamlessly with shifting tempos encompassing the mesmerising force of a mountain waterfall or the giddy chuckling of a melt-water stream to the steady, much slower, deep flow of a valley river.  With an emphasis on graceful movement, that feels good, you'll find that resistance dissolves as you immerse yourself in your practise and deepen your mind-body connection.
Fierce Warrior Flow
Redefine your practise and develop a leaner, stronger physique in this full-body workout! Infused with a sassy, sometimes fiery, warrior spirit this is a continuous flow, creatively linking sequences that demand grace, strength, balance and flexibility. With some more advanced poses "thrown in", this class offers a challenging progression that tests endurance and builds stamina against a backdrop of carefully curated playlists!
Yoga for Sport – Body Aligned Functional Yoga
Emphasising flexibility, stability and strength, this class aims to improve range and quality of movement, reduce aches and pains and improve posture through carefully realignment.  The class is aimed at athletes keen to improve their sports performance but it is equally suited to those suffering from the "wear and tear"  of everyday life.  As a climber and outdoor enthusiast, Sarah frequently draws on her own experiences (and mishaps!), offering a "down to earth" approach to keeping supple, managing common niggles and keeping injuries at bay! This is a very inclusive class, suitable for complete beginners.
Yoga Fundamentals for Beginners
Building on the teaching material that has been shared in my Yoga Fundamentals for Sport Workshops, "beginners "classes are aimed at those new to yoga seeking to improve range of movement, balance over and under-used muscles and increase core strength and stability.  Spinal articulation (including shoulder girdle), injury management and prevention will also be covered.
Yoga Sculpt and Flow
Combining the energetic "movement meditation" of strong flow with targeted body conditioning this class offers both fat-burning and body conditioning benefits. The classes are designed to sculpt and strengthen arms, shoulders and upper backs whilst also creating lean abs through targeted core work. Well-defined muscles will boost your metabolism so you burn more calories and transform your physique!
Ashtanga
Ashtanga is a dynamic, traditional yoga system that combines breath with movement.  Poses are linked in a set sequence, which targets different systems of the body and mind.  The general Ashtanga classes offer the fundamental essence of this practice — breath, movement and sequence. You will be guided throughout and the pace will be adapted to the students that attend.  Everyone is welcome to attend this class, which will be taught in an inclusive way.  Simply come with a sincere heart, a willingness to embrace traditional Samkhya and the discipline to meet challenges head on!